Tisha Carr

Agent

in Houston, TX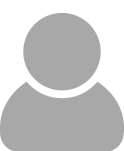 Let's Get Acquainted...
Tisha Carr is a proud member of the Next Home Executives family. She is a multi-faceted, hard-working and self-motivated realtor with a heart of gold.
Growing up, she traveled frequently and had the unique opportunity to study abroad during her formative years, while her father served as an active member of the United States Army. She is a graduate from the University of Houston, proud mom of two incredible sons and has described herself as being "most fulfilled when helping others".
For several years, Tisha has served as an integral part of the Harris County community and it's citizens as a first responder. As a result, she possess admirable qualities such as being an effective communicator, problem-solver, having great attention to detail and the ability to work extremely well under pressure while keeping those around her calm. It is with this set of diverse skills that she will assist you in your home buying and selling needs.
Whether you are a first-time home buyer or looking to sell a property you already own, Tisha will be a great resource. Please feel free to reach out via email or phone and remember,
"the joy is in the journey"